I'm pleased to be teaching third grade again this year, following 16 years in fourth grade, two years in first grade, and eight years in third. Here is just a little about me:
I was a pediatric nurse for 10 years (at Children's Hospital of Buffalo and Brooks Hospital in Dunkirk) before becoming a teacher, so I'm very good at band-aids, sore throats, and tummy aches. After ten years in nursing, I found myself wanting to teach children (rather than start IVs on them!) , so I returned to college to earn another degree.
I am married, and have two children, Andrew (34 years old), who works in project management in Buffalo, and Emily (30 years old), a psychologist/mountain climber. I also have three step-daughters, Lisa, 29, a recently graduated student with a master's degree in counseling, Kelly, 27, a manager at BJ's, and Tricia, 24, an accounting major at Niagara, currently pursuing her master's degree. Our family was very fortunate to have a French exchange student, Sylvain, live with our family during the 1996-1997 school year. That relationship has continued, and we attended his wedding eight summers ago in France- what a wonderful experience! Sylvain is very special to our family; he and his wife Hannah have three little girls, Esther, Madeleine, and Constance. This officially makes me a grand-mum!
The house has become pretty empty and quiet, as the kids have grown up and made their own nests, so we adopted Shults and Dooley, two golden retrievers. Shultsie, a girl, is eight and a half years old, and Dooley, a boy, just turned 10 years old.
I love to travel- I've been to Greece and Turkey, England, Scotland, France, Germany, and Mexico. I also had the incredible opportunity to live for a summer in Iran. We made a trip to Alaska a few summers ago, where I was able to go dog-sledding on a glacier. A few summers ago we traveled to Wyoming where we went whitewater rafting, adventured in Yellowstone, and had several up-close experiences with herds of bison. Ask me about riding a mule down the Grand Canyon. VERY awesome. Last summer saw a trip to San Diego (where I was able to fulfill a lifelong dream- we went to the San Diego Zoo! Beautiful!) and San Francisco. We also visited my Iranian host sister and her husband- lots of fun! This past summer, we traveled to Ireland- what a beautiful country! My most favorite place of all to go on vacation, though, is the Atlantic Ocean- Maine and the Outer Banks of North Carolina. There's just something about the waves... I enjoying gardening, playing the piano, and reading, when I'm not doing school work or planning for my class!
P.S. I love grocery shopping and am a touch OCD- I'm sharing my fill-in-the-blanks grocery list with you!
Tops Grocery List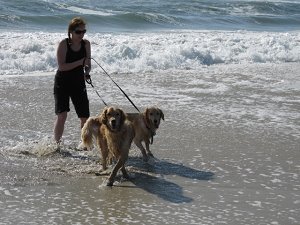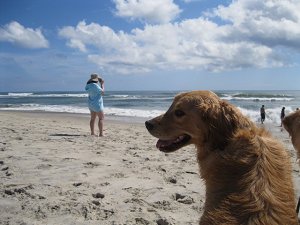 Outer Banks, North Carolina (Atlantic Ocean)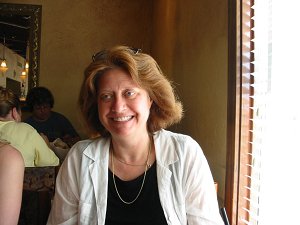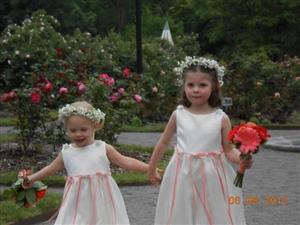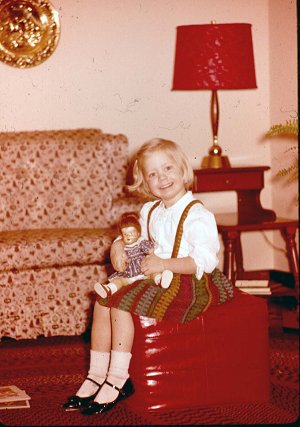 me at 3 years old Vacationing in Maine