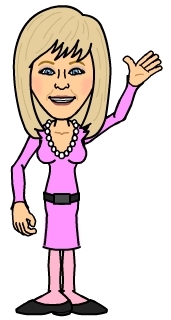 6th Grade Science Class Baby Chicks Project 2017

The 6th Grade Science class has started a unit on Embryology, which includes the ever-popular hatching of Baby Chicks. Each year we receive the Science Kit from our BOCES which includes the special incubators and eggs. After unpacking all of the materials, the incubators are assembled and plugged in to start the pre-heating process. It is very important that the incubators are able to maintain a certain temperature and humidity level; the students monitor these for 3 days before the eggs are even placed into them.
After the incubators are maintained at 99° with a humidity level of 60% for the three days, it's time to carefully place the eggs inside. The students in each class record the temperature and humidity on a chart, and compare notes on adjustments that are made. Two different incubators, one for each class period, are used with about 16 fertilized eggs placed into each. A device attached to the unit automatically rotates the eggs 3 to 5 times a day. In addition, a heater and water bottle maintain the required temperature and humidity levels mentioned above for successful chick hatching. The normal incubation period lasts for about 21 days.
At the 19-day mark the automatic egg turner is turned off, and the humidity level is raised in preparation for the hatching to begin.
When the baby chicks are hatched, they are left in the incubator to dry off and rest. They are then placed into a tub that has soft bedding, food, and water. A heat lamp is used to keep them warm. After a couple of weeks, they are ready for adoption by the class members, and none of the chicks has ever been left homeless.
The eggs should begin to hatch ANY DAY NOW!
To view the LIVE Webcam, click
HERE