Monthly Guest Readers: Time 10:00am (UPDATED 10/30/17)
Sign-up sheets will be available during our Open House in October. Families will have an opportunity to volunteer to read a story to our little ones. You are welcome to bring a book to read, choose one from our class library, or we will provide one related to our study. All family members are welcome to volunteer including grandparents or other relatives. In addition, if you know a government official, community worker/volunteer, etc. that may be interested, we would love to have them as well.
I will tell you that almost everyone who volunteered in the past, wanted to come back and read again! Guest readers will be listed below by the end of October. Thank you!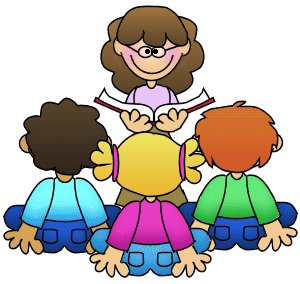 November 2
: Shawn Hadley (Lakyn)
November 16: Layna Pelletter
December 7: Sarah Shaffer (Landon)
January 11: Jonathon Stoll (Skyler)
January 25: Mrs. Papia (Remedial Math Teacher)
February 8
: Mr. Worosz (Remedial Reading Teacher)
March 8
: Mrs. Garrett, Superintendent
March 22:
April 12
: Stephanie Gozdziak (Allison)
May 24: